Free for association members
Listed on up to 65 websites
Basic profile
Basic event calendaring
PRO
For full-time speakers
$85.00 per month
+ 100% Profile features unlocked
+ Local Lead Pool full access
+ Full business calendaring
+ iOS and Android apps
includes everything from BASIC, plus…
30 minutes of HD video on profile
100% Business Management unlocked
20+ Business Intelligence reports
Mobile apps
Access to Job Board
100% Local Lead Pool Access
Stay on top of event details
Managing events is so much more than managing a calendar. An event is not just a name and phone number—it's the culmination of numerous tasks, details, information, and planning. Every event comes complete with dozens of action items, and your reputation depends on your ability to follow through successfully. Action Lists make it easy to delegate, manage, and complete event-related tasks so nothing falls through the cracks. They also streamline your business, enhance your reputation, and improve your relationship with clients.
Remembering a great event = repeat business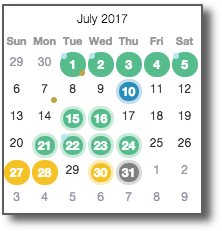 Solve your scheduling puzzle
The busier your schedule, the less time you have to manage it. You need a calendaring tool that can:
Track whether your event is in person or on the Web, held or confirmed.
Help keep track of travel details, speaking fees, and the endless logistical details that accompany every speaking engagement.
eSpeakers Professional is specifically designed to address the unique and complex scheduling needs of professional speakers, trainers and coaches.
Reducing costs and increasing your efficiency = a new level of professionalism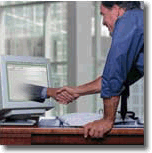 Work from wherever
With your event data securely stored in eSpeakers' cloud, you can access your information from any Internet connection. You get seamless, multi-user access with no syncing headaches. Being on the cloud also means you are free to use staff who don't work in the same room you do … just think of the possibilities!
Access from everywhere = faster, smoother, and more productive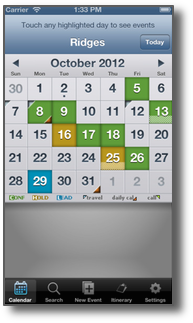 Stay connected to the information that matters most
Living on the road makes it tough to keep up with constantly changing calendars, late-breaking event updates, and other crucial information. Phone Link allows you to tap directly into your live event database from your smartphone or PDA. iPhone users can download mobile app for iPhone and Android to view and add event details while away from their office.
Managing a mobile office = happy speakers and even happier clients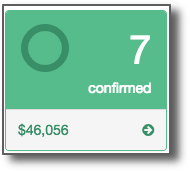 Turn information into power
Take detailed event data and turn it into the information you need to make the best possible business decisions. Quickly summarize important facts about event details, or better yet, analyze every aspect of your business, including lead sources, hold aging, income, product sales, and bookings vs. holds. Easily and efficiently collect, analyze, and make use of complex data that might otherwise take days to explore.
Business intelligence = increased profitability
Upgrade to PRO
Boost your speaking career with the marketing and exposure of an eSpeakers PRO account.